Reply to: [ Reply To ]

Date: 2022-12-03 11:17:25 EDT

: $n/a

FOR IMMEDIATE RELEASE: (05/23/2016)

Path to Peace - A Guide to Managing Life After Losing a Loved One

Angie Ransome-Jones' Book Attains Best Seller Status on Amazon

City, U.S.A:

Author Angie Ransome-Jones' very first book entitled "Path to Peace, A Guide to

Managing Life After Losing a loved One" achieved Bestseller status in both the Love & Loss

and Death & Grief categories on Amazon. The book records her journey of finding peace after

the overwhelming and unexpected loss of her father.

In addition to this notable achievement, Jones' has received notable accolades through

recognition in Trendsetter to Trendsetter magazine (March/April issue) and Southern Dallas

County Magazine (May issue). In addition to her recent appearance at the Dallas Book Festival

in April, she will be a featured author at the National Book Club Conference in Atlanta this

summer! Jones was also recognized recently as one of Dallas' 10 Shades of Success, Dallas'

Most Influential Women and will be honored at a ceremony on May 26, 2016.

About The Author:

Angie Ransome-Jones is a wife of 20+ years and mother of two young men,

all currently residing in Texas. A banking Vice President and MBA, Angela has her own non-

profit (501C-3) organization, Magnifying our Mothers (M.O.M.), which she founded in 2010, in

memory of her mother, who lost her battle with cancer years earlier. In her spare time, Angela

enjoys serving as a volunteer in her church and community, along with practicing and teaching

yoga, and she is an active member of both Alpha Kappa Alpha Sorority, Incorporated and

Toastmasters International.

Contact:

Angie Ransome-Jones at: www.path-2-peace.com, info@authorangiejones.com.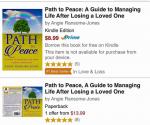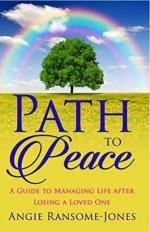 it's NOT ok to contact this poster with services or other commercial interests

PostingID: 17362620, Hits: 13251, User ID: 3

Rate This Ad
Current Rating: 0
Comments
markus
VxiUwQWRoni

2021-01-27 07:44:55

5bKoiw https://buyzudena.web.fc2.com/

markus
UsSqooYNGDsYfxkPz

2021-01-26 10:04:20

3wnBqm https://beeg.x.fc2.com/

johnanz
rUhhHRKmUQuUmxIRRXL

2021-01-09 09:18:25

6daPRv http://waldorfdollshop.us/ waldorf doll

dobson
xqYymHFOybQYZqtaW

2021-01-09 05:03:38

k638nI https://writemyessayforme.web.fc2.com/octavio-paz-essay-day-of-the-dead.html

dobson
dKWXzbairmIJtvaP

2020-12-15 00:09:35

4EOMlB https://writemyessayforme.web.fc2.com/#writemyessay



dobson
wJCNPsFJBclyNFD

2020-12-12 23:09:26

DHhyAh https://writemyessayforme.web.fc2.com/

johnan
NOpZRDMbLJdPiujmLw

2020-12-12 19:20:09

pMs5GA http://xnxx.in.net/ xnxx videos

dobson
DTTEyDsbTQiPL

2020-12-03 22:03:18

96lFYk https://www.quora.com/What-the-top-SEO-keywords-for-essay-you-know/answer/Alan-Smith-1772 write my essay

johnanx
DOJIxuEhBwSW

2020-11-01 14:37:41

t8q8Lf http://pills2sale.com/ viagra cialis buy

Hyman
ZkzstyXDFaKP

2020-10-30 00:11:18

Is it convenient to talk at the moment? convert amoxicillin mg ml He appeared in Woody Allen's movie "Radio Days," playing a game show host, and can be heard on recordings by the late Frank Zappa and Weird Al Yankovic, in his "I Lost On Jeopardy" parody.


---